By Cobra Starship.. Actually.. This song explains my nails quite well for this entry..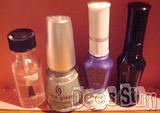 CG OMG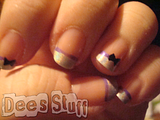 I had an image to follow for this one. It is in my inspiration folder. I really, really, REALLY need to start writing down websites so that I can give credits..
It was cute. I only wore it for the day of running around and doing errands. Nothing too serious.