I am really not one for swatching polishes, but it was asked for, so I will do it! I am super sorry to have to show some really sloppy polish applying.. Please look past that fact - PLEASE! Anyways, on to the photos..
All of the pictures are clickable to be enlarged..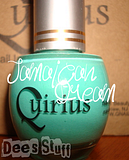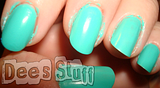 3 coats; a bit streaky and dried rubbery - a white base might be beneficial here!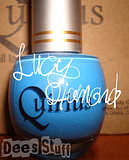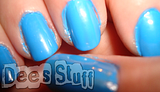 2 coats.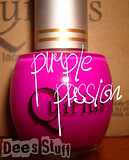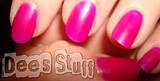 2 coats; rubbery and vnl BUT a super easy removal.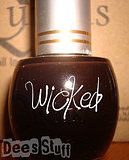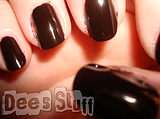 2 coats; a chocolatey purple - love it!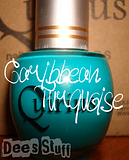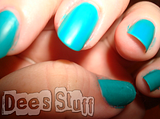 3 coats; rubbery and you could see all the brush strokes..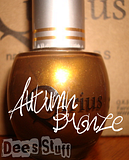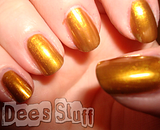 2 coats; 1 more coat would have gotten rid of the brush strokes.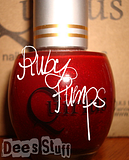 3 coats; could use more as at 3 coats it felt like only 1 - super quick drying time!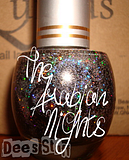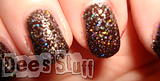 3 coats; LOVE THIS COLOUR!!!
Now I am actually going to have to find some time either tonight or tomorrow to actually paint my nails. Plus I had mentioned Christmas came early.. Well, it really has! My favourite uncle is arriving here for at least a week tomorrow! WOO!